Printable Letter Coloring Pages
These coloring pages are a fun way for children to learn the letters of the alphabet. They are suitable for preschoolers, kindergarteners, or anyone who enjoys coloring. Select an image or link below to view and print pages by letter or by category. Visit the Letter Worksheets for lots of free, printable pages for tracing and drawing the letters of the alphabet.
For more coloring ideas, visit the Two Happy Bears alphabet pages, for lots of bright and cheerful pictures of Fluffy and Ivy.
Printable Coloring Pages, by Letter
The letter A
The letter B
The letter C
The letter D
The letter E
The letter F
The letter G

The letter H
The letter I
The letter J
The letter K
The letter L
The letter M
The letter N

The letter O
The letter P
The letter Q
The letter R
The letter S
The letter T
The letter U

The letter V
The letter W
The letter X
The letter Y
The letter Z
Printable Letter Coloring Pages, by Category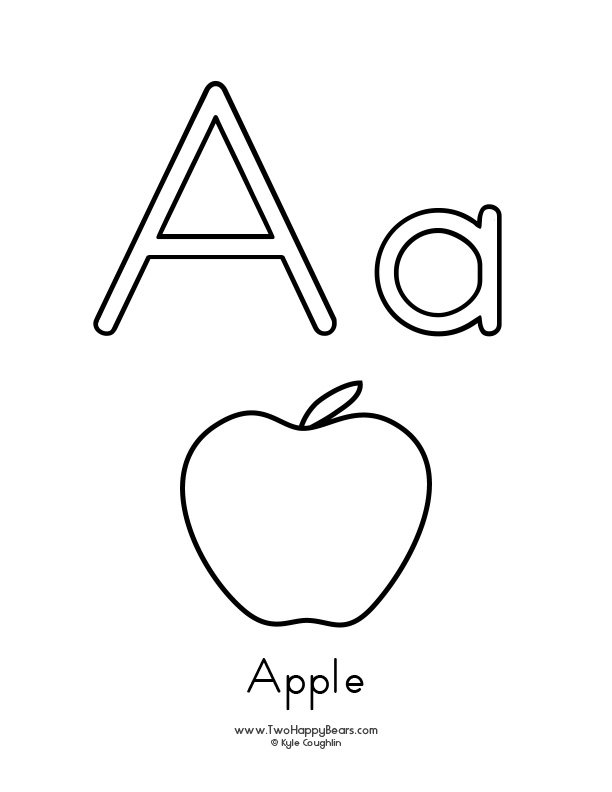 Large letters, simple images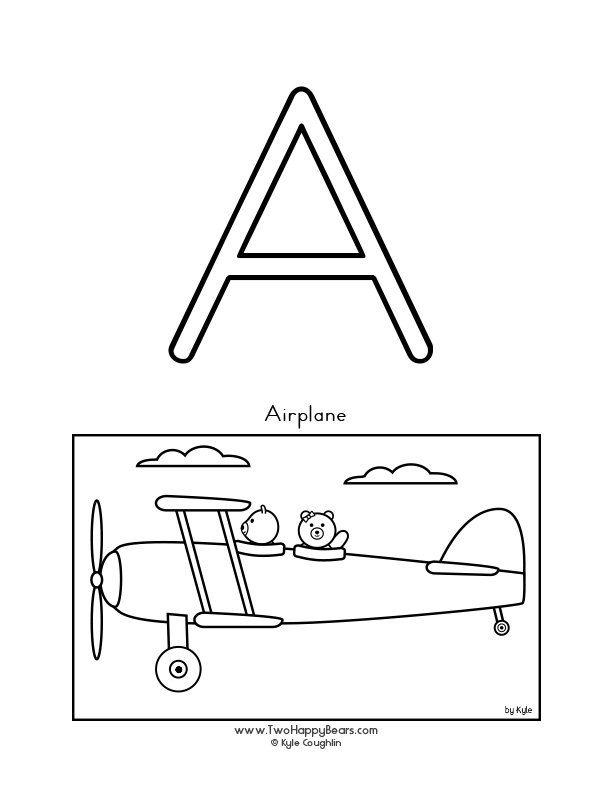 Large uppercase letters, more detailed images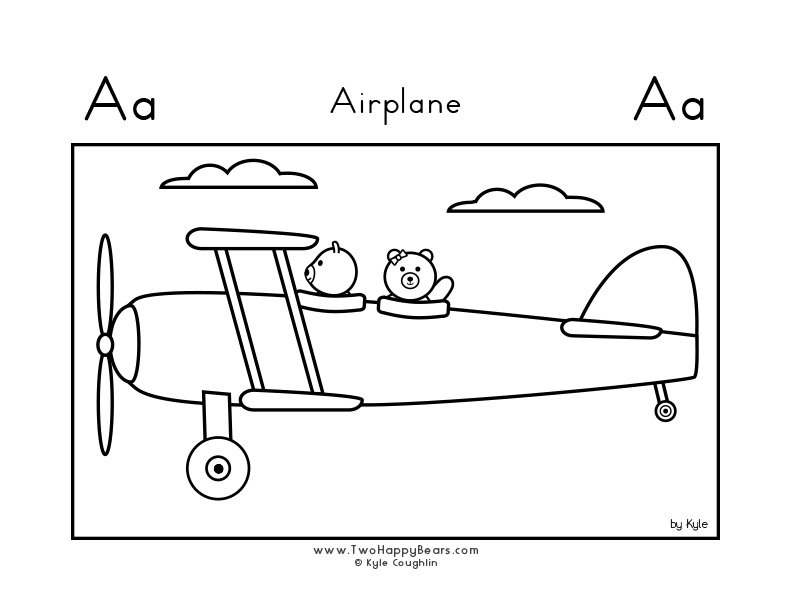 More detailed images