Fluffy and Ivy Books
Learn the ABCs
The Fluffy and Ivy books teach children their ABCs in a fun and exciting way, with colorful images of the Two Happy Bears.
Learn the Letters with Fluffy and Ivy
The interactive Apple eBooks include delightful pictures, entertaining poems, and educational audio examples to help children enjoy learning the letters of the alphabet. Each book also includes a colorful chart with interactive audio for every letter. These books can be read on any iPad or Mac computer that views iBooks. If you do not have an iPad or Mac, see the Kindle book listed below.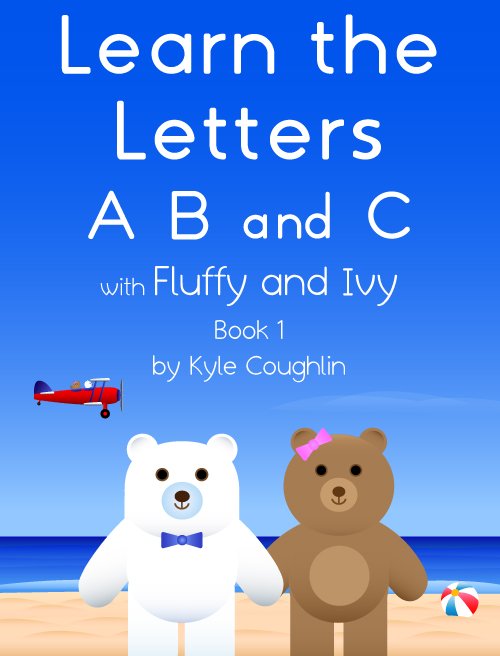 Learn the Letters A, B, and C with Fluffy and Ivy, Book 1
Book 1 teaches the letters A, B, and C. Fluffy and Ivy will eat apples and apricots, fly in an airplane, play the accordion, watch a blue bird on a barn with their binoculars, play the banjo and bass, go for a ride in a car, play the clarinet, and much more! The book includes 32 pictures (21 of them feature Fluffy and Ivy), with audio clips for each image.
Buy the Apple iBook of Learn the Letters, Book 1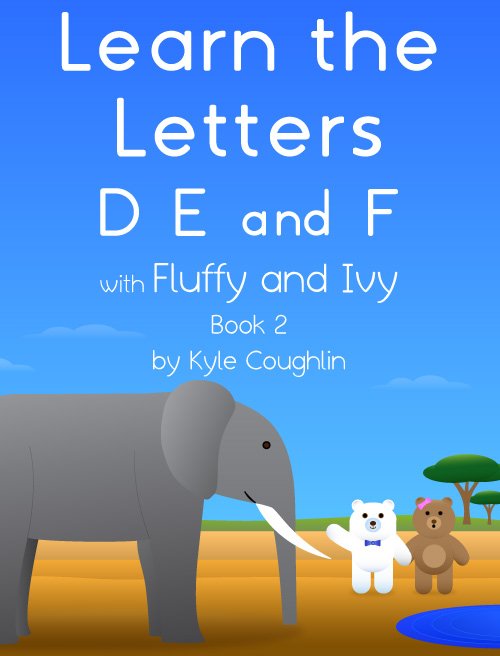 Learn the Letters D, E, and F with Fluffy and Ivy, Book 2
Book 2 teaches the letters D, E, and F. Fluffy and Ivy will pet a dog, see a donkey, play the drums, dance to disco music, say hello to an elephant, ride in an elevator, visit a farm, play football, watch fireflies, see fireworks, and much more! The book includes 30 pictures (19 of them feature Fluffy and Ivy), with audio clips for each image.
Buy the Apple iBook of Learn the Letters, Book 2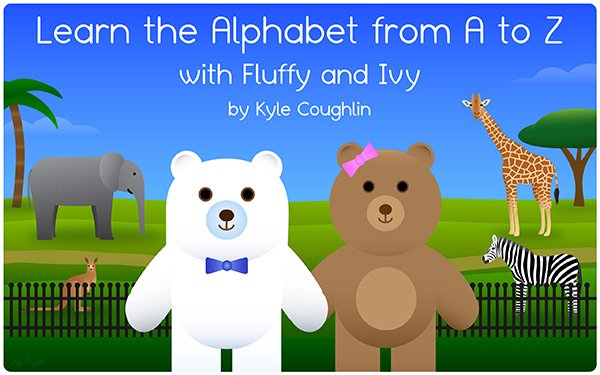 Learn the Alphabet from A to Z with Fluffy and Ivy for Kindle
This interactive Kindle ebook features Fluffy and Ivy learning every letter of the alphabet. The book teaches more than 180 different words, with over 50 pictures of Fluffy and Ivy. Each picture has popup text, so children can select an image for every letter and see how each word is spelled. This fun book is a great way for you to help your child learn all of the letters of the alphabet.
Buy Learn the Alphabet from A to Z with Fluffy and Ivy on Amazon