Home - Learn the ABCs - Coloring Pages
Large Uppercase Letters and Pictures for Coloring
These coloring pages are a fun and easy way for children to learn the uppercase letters of the alphabet. Each one features a large letter to color, as well as a picture of Fluffy and Ivy, the Two Happy Bears. Select an image or link below to view and print the pages for any letter. Visit the Letter Worksheets for lots of free, printable pages for tracing and drawing the letters of the alphabet.
There are also many more printable coloring pages, organized by category and by letter.
For more coloring ideas, visit the Two Happy Bears alphabet pages, for lots of bright and cheerful pictures of Fluffy and Ivy.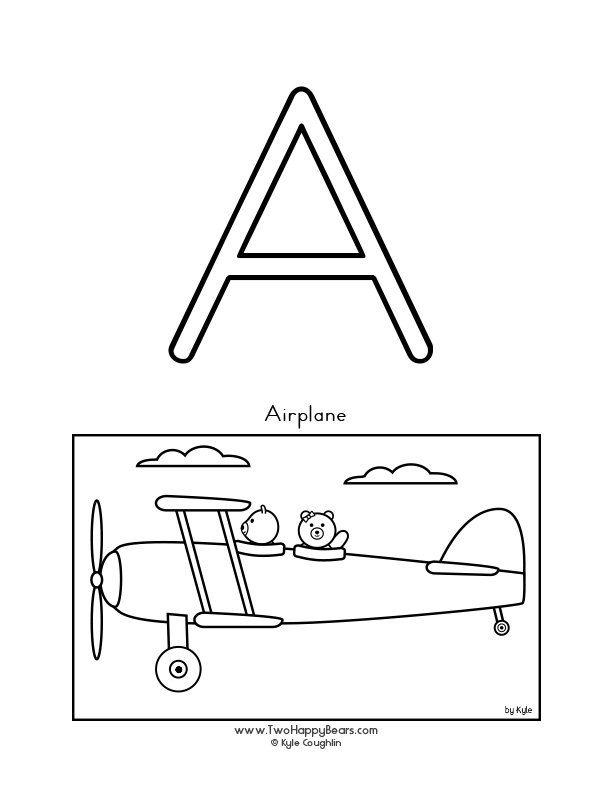 Letter A - color the airplane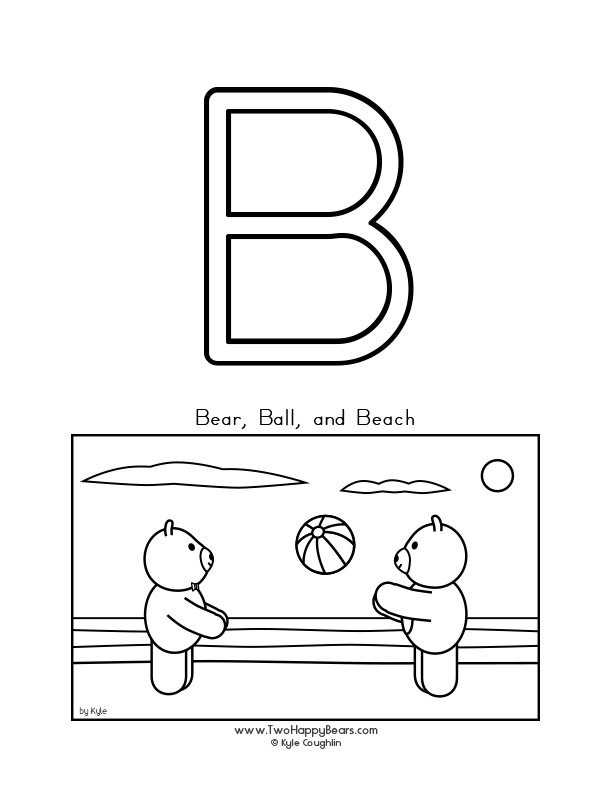 Letter B - color the bears, ball, and beach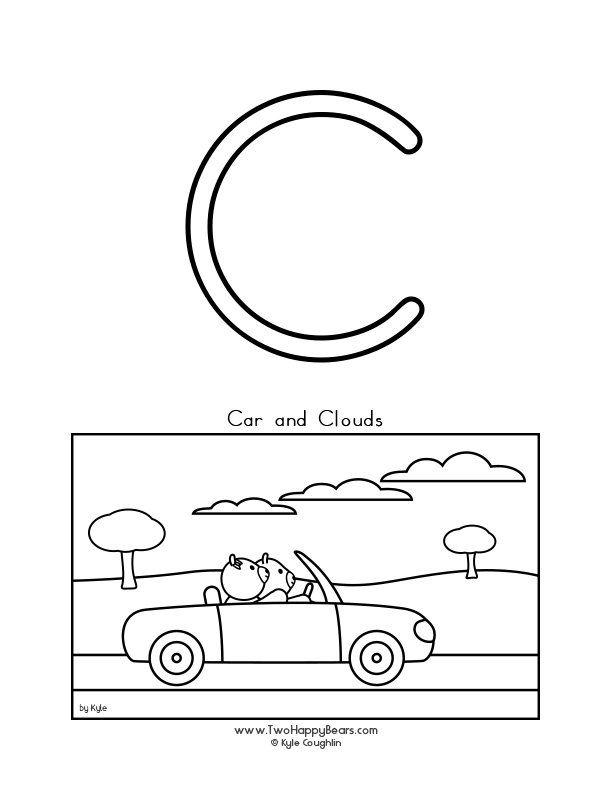 Letter C - color the car and clouds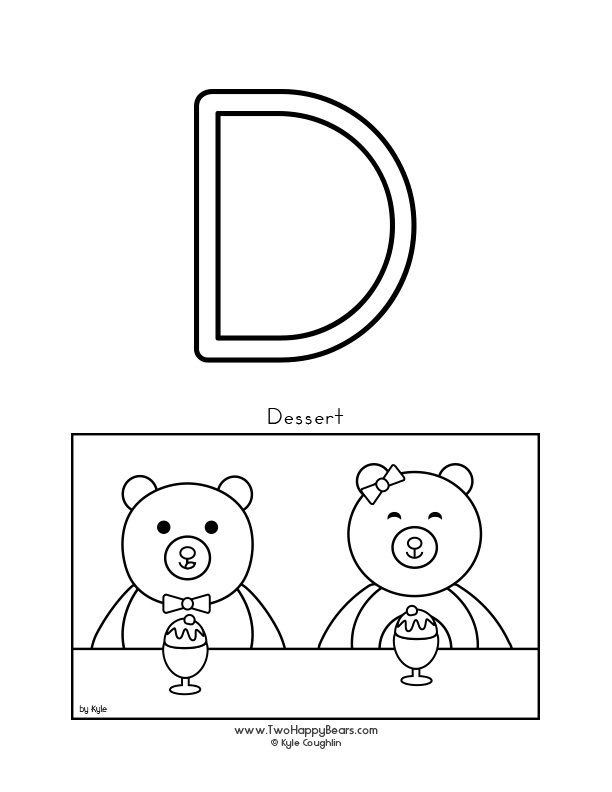 Letter D - color the dessert

Letter E - color the elephant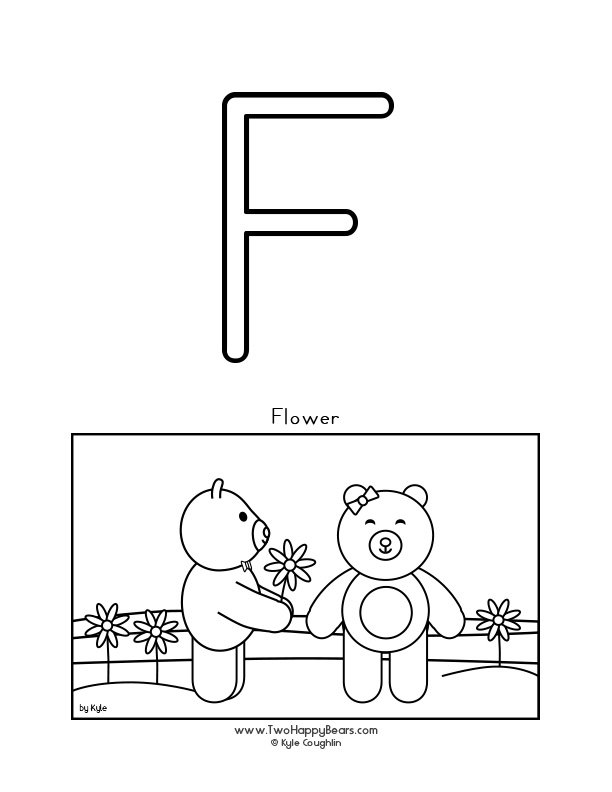 Letter F - color the flowers

Letter G - color the giraffe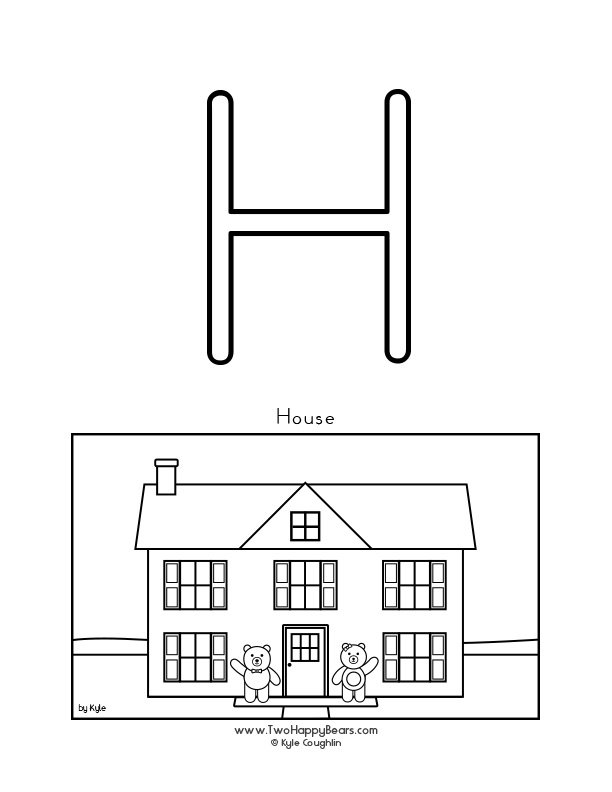 Letter H - color the house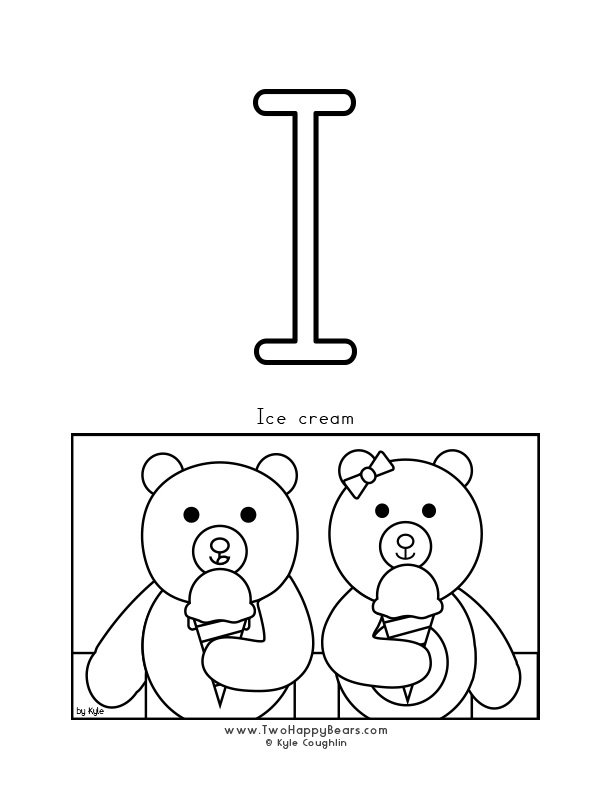 Letter I - color the ice cream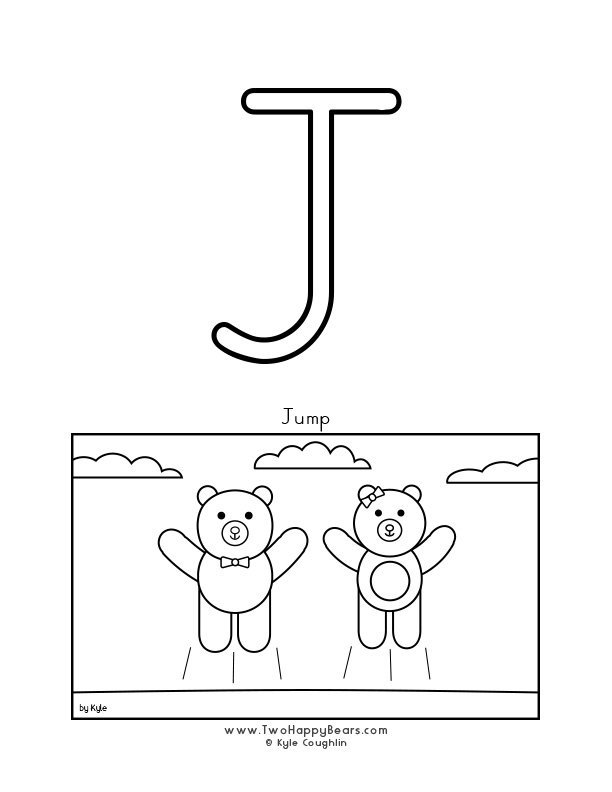 Letter J - color the jumping bears

Letter K - color the kite

Letter L - color the lighthouse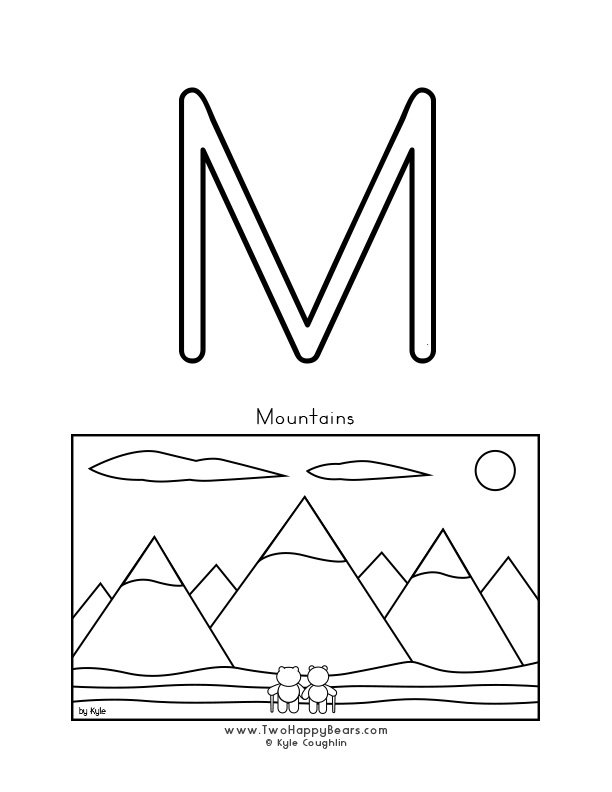 Letter M - color the mountains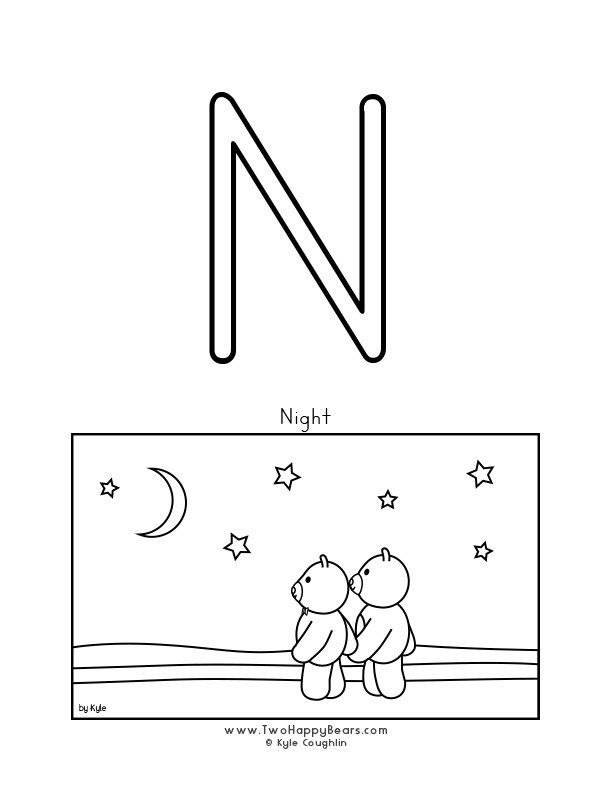 Letter N - color the night sky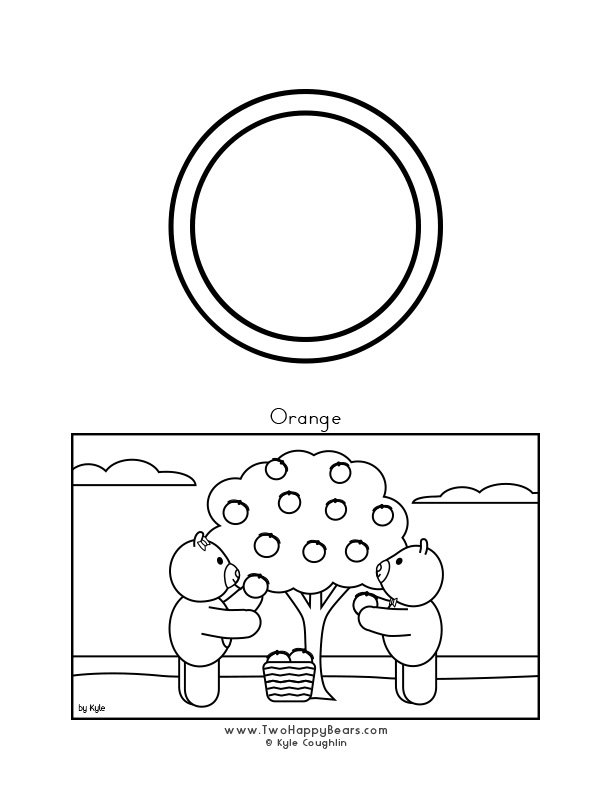 Letter O - color the oranges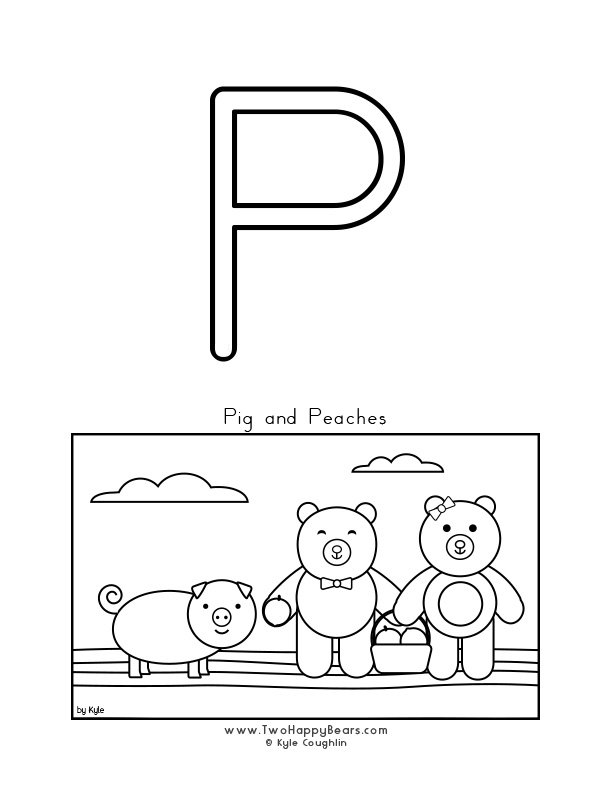 Letter P - color the pig and peaches

Letter Q - color the quilt

Letter R - color the robot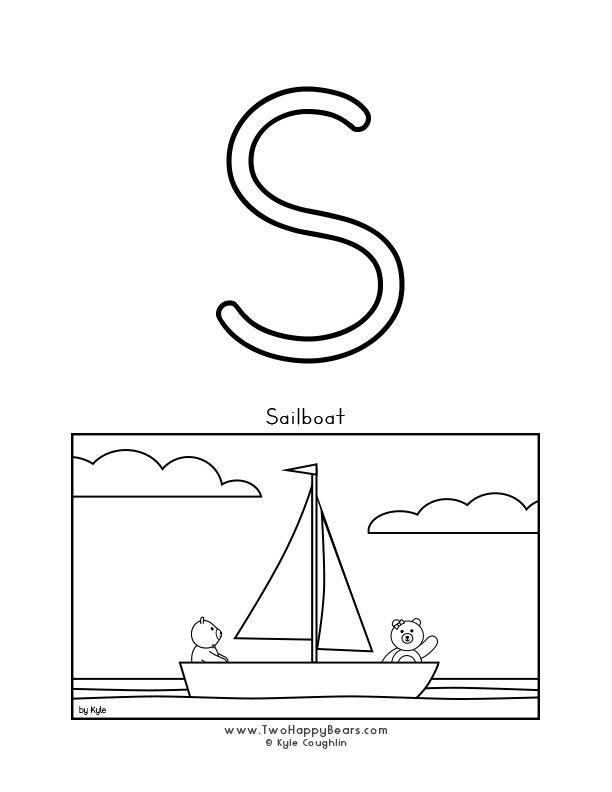 Letter S - color the sailboat

Letter T - color the train

Letter U - color the umbrella

Letter V - color the valley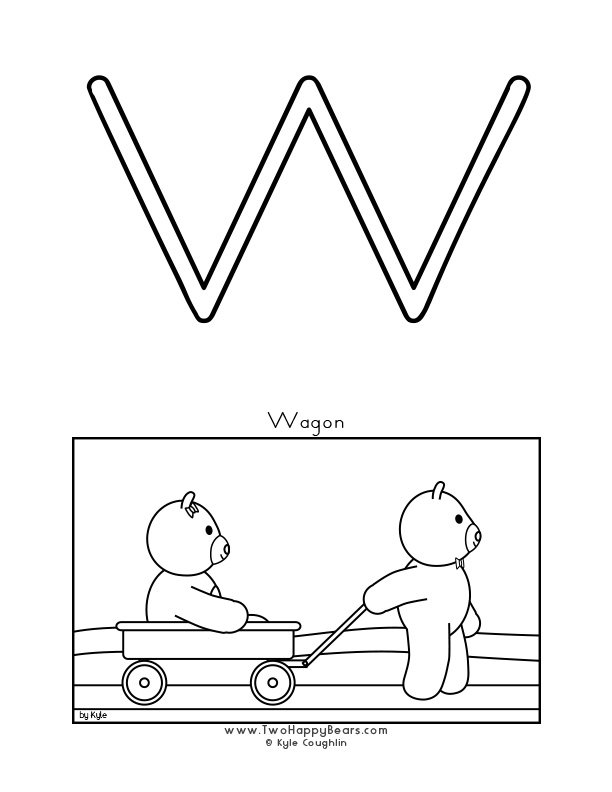 Letter W - color the wagon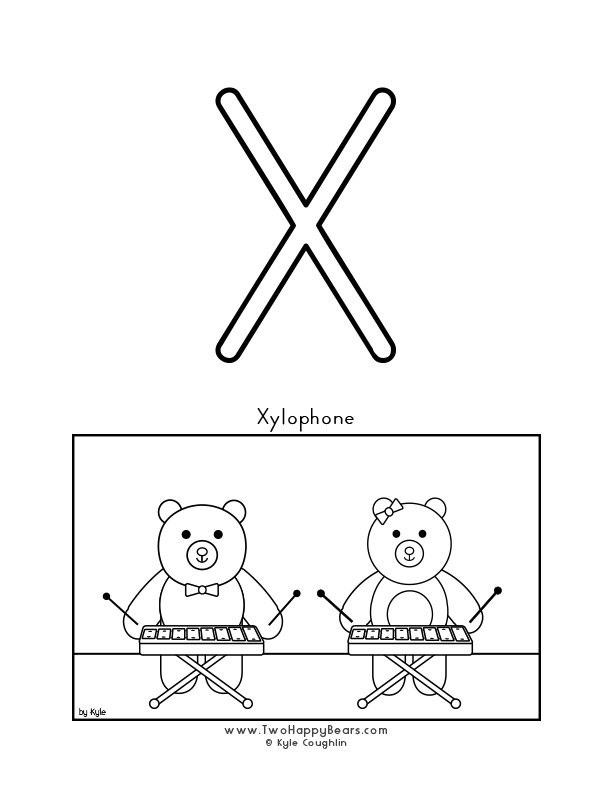 Letter X - color the xylophone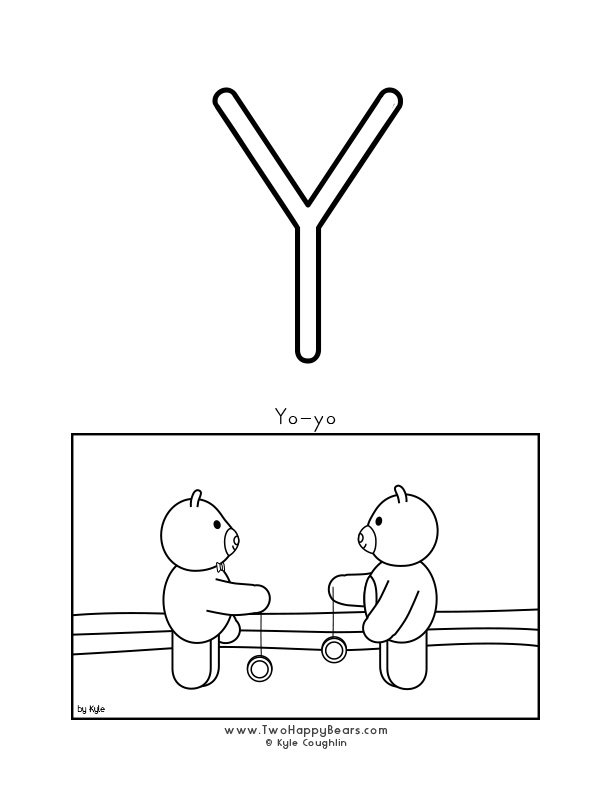 Letter Y - color the yo-yos

Letter Z - color the zebra