Learn the Letter N
Learn the letter N with Fluffy and Ivy, the Two Happy Bears. They eat noodles, wipe their mouths with napkins, take a nap, count numbers, and go for a walk at night. Check out the Two Happy Bears' most recent book, Alphabet Time, for many more pictures of Fluffy and Ivy, as well as pictures of nails, a narwhal, a necklace, and more.
For more fun educational activities, visit the Letter N Worksheet Page, and the Letter N Coloring Page.
Words That Start With the Letter N
The Two Happy Bears like to eat noodles.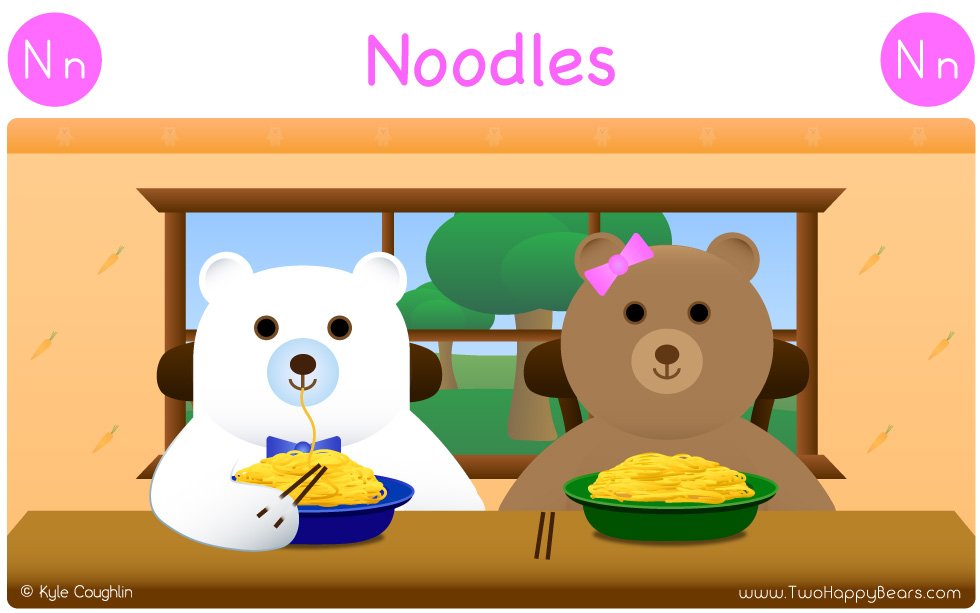 Fluffy and Ivy took a nap in the afternoon.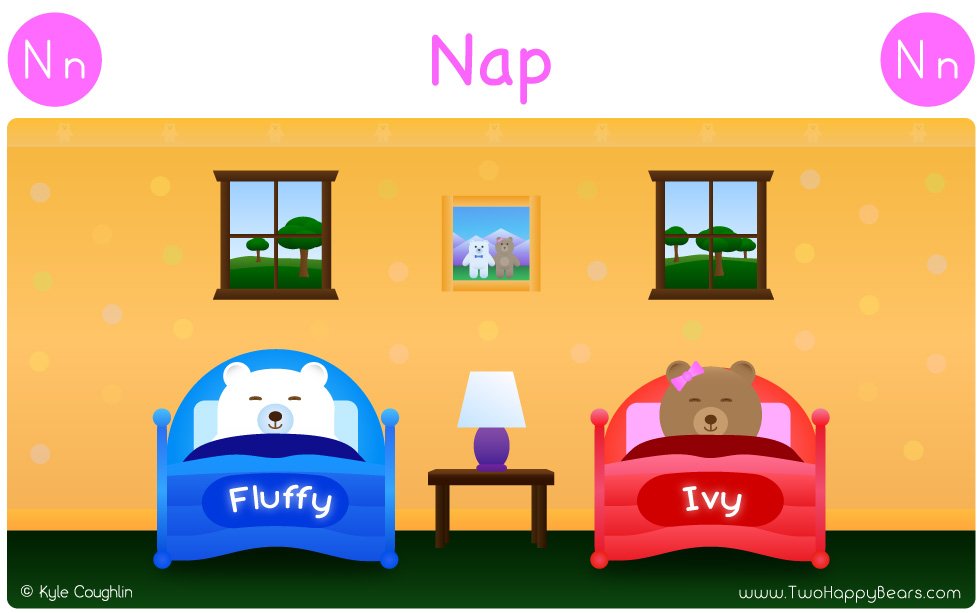 For many more pictures of the Fluffy and Ivy and words that begin with the letter N, get Alphabet Time With The Two Happy Bears.
Letter N Writing Worksheets and Coloring Pages: