Learn the Letter O
They walk outside, pick oranges, make orange juice, have omelets and orange juice for breakfast, go to the ocean, play the organ and the oboe, too. Check out the Two Happy Bears' most recent book, Alphabet Time, for many more pictures of Fluffy and Ivy, as well as pictures of an oven, olives, an orca, an owl, and much more.
For more fun educational activities, visit the Letter O Worksheet Page, and the Letter O Coloring Page.
Words That Start With the Letter O
For breakfast, the Two Happy Bears ate omelets and drank orange juice.

Fluffy and Ivy went to the ocean.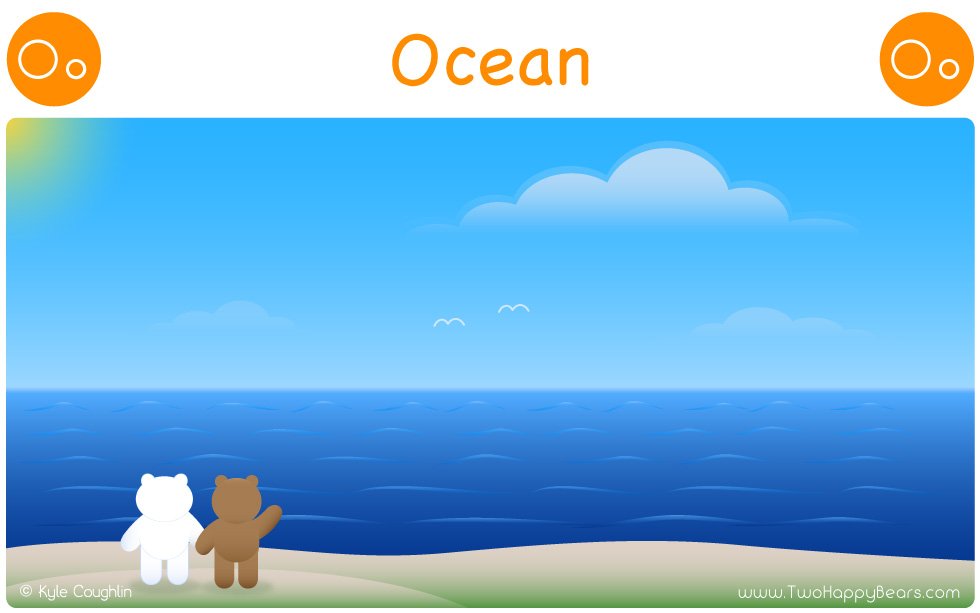 For many more pictures of the Fluffy and Ivy and words that begin with the letter O, get Alphabet Time With The Two Happy Bears.
Letter O Writing Worksheets and Coloring Pages: